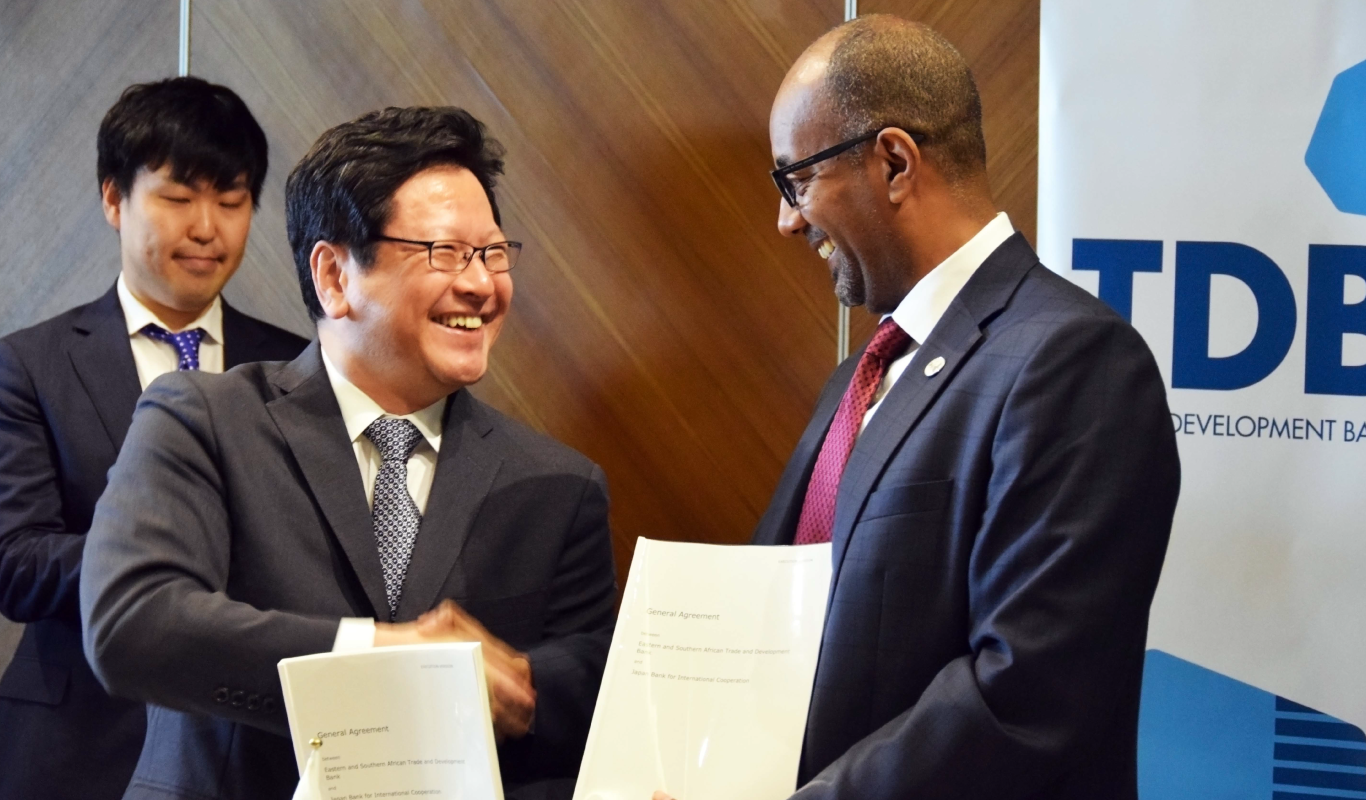 Mr. Masaaki Yamada, Managing Executive Officer, Global Head of Energy & Natural Resources Finance Group, JBIC, and Mr. Admassu Tadesse, President and Chief Executive, TDB
Nairobi, May 27, 2019 – TDB and JBIC signed on May 24th  a USD 350 million 10 to 20-year export credit line, the largest of its kind, with the longest tenor, to have been executed between both institutions to date. Part of the credit line will be covered by Nippon Export and Investment Insurance (NEXI), one of Japan's two official export credit agencies, with JBIC.
Following a ¥ 1.5 billion (≈ USD 12.5 million) 3-year export credit line signed in 2007, and a USD 80 million 7-year line in 2016, this third agreement is another milestone in JBIC and TDB's joint commitment to continue strengthening economic cooperation between Japan and TDB's 22 Member States.
"Having launched ECA financing services in 2016, TDB has so far executed USD 340 million of ECA-backed credit lines in the region it serves, partly, as a result of the fast growing relations the Bank has built with JBIC-NEXI and other strategic funding partners" says Admassu Tadesse, TDB President and Chief Executive.
TDB values its long-standing relation with JBIC as well as with the Japanese private sector, and looks forward to further engagements, namely during the upcoming Tokyo International Conference on African Development (TICAD 7).